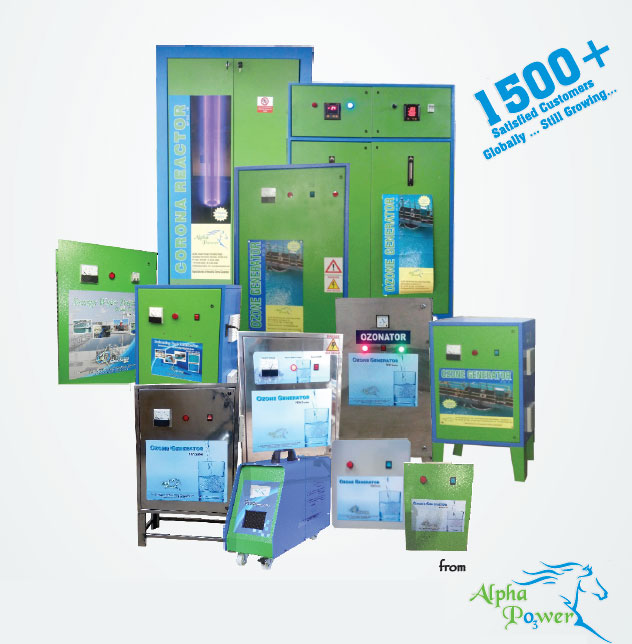 Our Profile
Alpha Power an ISO 9001 - 2008 Company founded in 2006 by our parent Company M/s Eterna Technologies as a dedicated direct marketing . a subsidiary for the promotion of Ozone Systems for Air & Water Purification/Sterilization process.
Alpha Power is an Independent and World wide active company as a Manufacturer & Exporter of High grade Corona-Discharge" Ozone Generators & Systems with the perfect blend of German Technology & Engineered Products along with Top Quality Indigenous components, strictly in compliance with the International Standards. More than a Decade Presence in the industry with the specialization & new dimensional approach in understanding the customer needs, demands and expectations we are fully equipped to cater right form Conceptual Designing to Customer Satisfaction for any custom based Ozone Applications.
Our range of Ozone application is almost all types Air & Water Sterilization / Purification processes which consumes few mg/hr of Ozone to Few Kg/hr of Ozone requirement where top grade Sterilization and Hygienic standards are demanded. Through the years we have more than thousands of satisfied customers with major portion of OEM's across Globally
We hope Alpha Power would like to be a part of your quality team to enhance your Products Quality & Services to your customers in an Eco Friendly way...